specifications
ashlar patterns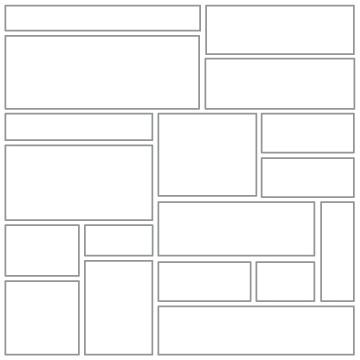 Available in sizes from four to sixteen inches tall, this type of stone cut is sawn top and bottom with chopped ends and has a bed depth of three to five inches. Coverage ranges from forty to forty-five square feet per ton and is suitable for most building applications.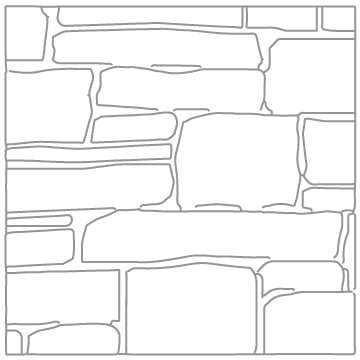 Cut three inches to five inches thick with random lengths, our natural chopped stone is available in hights ranging from two to sixteen inches. The chopped top and bottom with a splitface finish covers forty to forty-five square feet per ton and available in a large range of colors.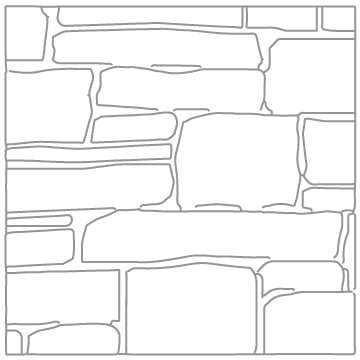 This unique natural stone contains irregular shapes and brilliant colors. Builders/Flagstone is vailable in cuts three to five inches thick and made up of large and small pieces to form a mosaic pattern when laid. Coverage ranges from thirty-five to forty square feet per ton.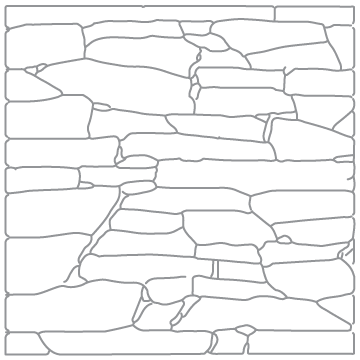 Available in heights of two to six inches with three to five inches of bed depth, Ledgestone provides a naturally rustic appearance. Colors range from warm whites and cool blues to rustic browns and golds. Coverage usually is thirty-five square feet per ton.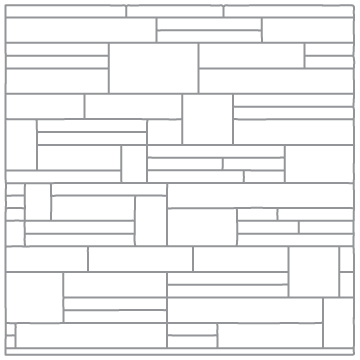 A sophisticated rustic, Tailored Ledgestone fits any exterior or interior build or architectural style. This natural stone is available with sawn tops and bottoms, chopped or sawn ends, and face-design finishes. Coverage is forty to forty-five square feet per ton.
Our Running Bond pattern provides a linear look that is available in most colors and finishes. These chopped stones have depths ranging from three to five inches and cut to project specifications. Coverage per ton varies depending on design needs.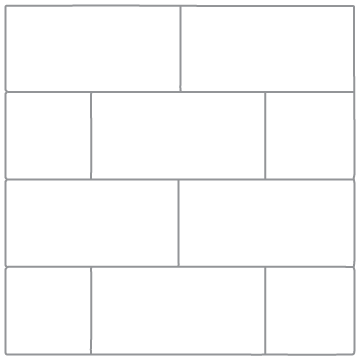 Oversized Running Bond is a favorite of architects, builders, and designers. This natural stone is available in natural chopped, sawn chopped, or honed finishes and features a rich palette of colors, including everything from cool whites to warm browns. Coverage is dependent on the final specification.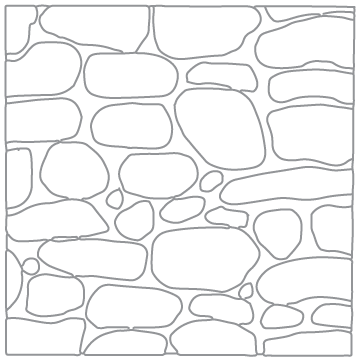 Our River Rock, also known as Mosaic Stone, gives builders, architects, and designers an old-world European look and texture. No two stones are ever alike in color, size, or shape, and this natural stone coverage varies between thirty to forty square feet per ton.
specifications
definitions
Sedimentary rock composed mainly of calcium carbonate (CaCO3), usually in the form of calcite and, less commonly, aragonite. It may contain considerable amounts of magnesium carbonate (dolomite) as well. Most limestones have a granular texture; in many cases, the grains are tiny fragments of fossil animal shells. Much knowledge of the Earth's history has been derived from the study of fossils embedded in the limestone and other carbonate rocks. Limestone is used as a soil conditioner, in the manufacture of glass and in agriculture. Ornamental varieties are used for flooring, exterior and interior facing of buildings and monuments. Lueders is a variety of limestone
from our Lueders, Texas quarry.
Sedimentary rock formed from sand-sized grains (0.0025-0.08 inches or 0.06-2 mm in diameter). The spaces between grains may be empty or filled with either a chemical cement of silica or calcium carbonate or a fine grained matrix of silt and clay particles. The principal mineral constituents of the grain framework are quartz, feldspar and rock fragments. Sandstones are quarried for use as building stone. Because of their abundance, diversity and mineralogy, sandstones are also important to geologists as indicators of erosional and depositional processes.
builders grade 3 to 5-inch
| stone cut | tonnage |
| --- | --- |
| sawn chop | 40–45 SQFT/TON |
| NATURAL CHOP | 40–45 SQFT/TON |
| TUSCAN CHOP | 40–45 SQFT/TON |
| FLAGSTONE | 40–45 SQFT/TON |
| LEDGESTONE | 35–40 SQFT/TON |
DRYSTACK SIZES

tonnage

4" x 6", 6" x 6", 8" x 6"
30 SQFT/TON
4" x 8", 6" x 8", 8" x 8", 10" x 8"
20–23 SQFT/TON
4" x 10", 6" x 10", 8 x 10",
10" x 10", 12" x 10"
15–17 SQFT/TON
4" x 12", 6" x 12", 8 "x 12",
10" x 12", 12" x 12"
10–12 SQFT/TON
| PATIO SIZES | tonnage |
| --- | --- |
| 2.25" SAWN CUT PATIO | 70-73 SQFT/TON |
| 1.25" SAWN CUT PATIO | 120-123 SQFT/TON |
| 1" to 3" NATURAL PATIO | 60-65 SQFT/TON |
| 1" OKLAHOMA PATIO | 125 SQFT/TON |
| 2" OKLAHOMA PATIO | 75–80 SQFT/TON |
| stone cut SIZE | LINEAR FOOT tonnage |
| --- | --- |
| 2.25" x 10" | 84-88 LNFT/TON |
| 2.25" x 12" | 69-73 LNFT/TON |
| 2.25" x 14" | 60-63 LNFT/TON |
| 2.25" x 16" | 51-55 LNFT/TON |
| 4" x 4" | 119-123 LNFT/TON |
| 4" x 6" | 78-82 LNFT/TON |
| 4" x 8" | 58-62 LNFT/TON |
| 4" x 10" | 46-49 LNFT/TON |
| 4" x 12" | 38-41 LNFT/TON |
| 4" x 14" | 32-35 LNFT/TON |
| 6" x 4" | 78-82 LNFT/TON |
| 6" x 6" | 51-55 LNFT/TON |
| 6" x 8" | 37-41 LNFT/TON |
| 6" x 10" | 29-33 LNFT/TON |
| 6" x 12" | 24-26 LNFT/TON |
| 8" x 4" | 58-62 LNFT/TON |
| 8" x 6" | 37-41 LNFT/TON |
| 8" x 8" | 28-31 LNFT/TON |
| 8" x 10" | 22-24 LNFT/TON |
| 8" x 12" | 18-20 LNFT/TON |
| 10" x 10" | 17-19 LNFT/TON |
| 10" x 12" | 14-16 LNFT/TON |
| 12" x 12" | 11-13 LNFT/TON |