Sustainable design starts with stone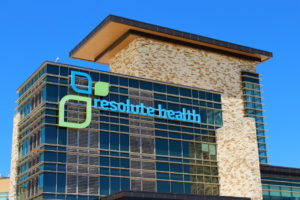 Designing structures that are beautiful and sustainable is a movement that is growing. Many new materials and design options are available for your project but natural stone is a great way to add sustainable beauty and unique character to your home or commercial build.
Sustainable Design is a focus on getting more out of our natural resources. It's a focus on limiting a building's impact on our environment.
Design and construction of low impact and environmentally friendly buildings requires planning at the beginning of your design process but the returns from building green are worth the extra effort.
Here are 5 good reasons why stone is a sustainable design choice for your home or commercial project.
Stone is Natural
Stone is a product of the earth and mother nature's original green building material. Natural stone requires no materials or resources to create and is in abundant supply. Stone is extremely versatile because of it's many different textures, colors and physical characteristics. These colors, textures and characteristics make every stone installation unique. Natural stone has no toxins or chemicals, ensuring that one element of your home environment will be safe and healthy. New commercial building construction that uses natural stone regional to a project or uses salvaged or reclaimed stone are the most common ways stone contributes to LEED points under the Materials & Resources section.
Stone is Recyclable
Stone is 100% recyclable and can be used many ways after it's harvest from a quarry bed. Using recycled stone can save the water, energy and other resources used to generate new building products from raw material sources. Just a few uses for recycled stone include: fill, concrete mixture, landscaping, statuary, retaining walls, fertilizer, walkways and reuse on new construction. ASTM testing should be performed on recycled stone prior to its use in structural applications. The Natural Stone Council published a wonderful case study on ways natural stone can be reused in construction designs and in industry.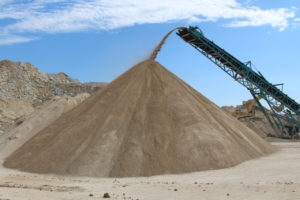 Stone is Durable
Stone is a very durable material that will stand up to years of use in a patio or age beautifully as an exterior covering. When you chose stone, you guarantee less material replacement and repairs over time. Stone tile flooring will withstand the high traffic of patios, kitchens and bathrooms for decades.
Stone may cost more than some material options, but it will outlast other products and reduce ownership costs when compared to materials that must be replaced and repaired over time. Interior and exterior Limestone applications are considered to be lifetime products that can last the entire useful life of a building according to a study by the National Association of Homebuilders.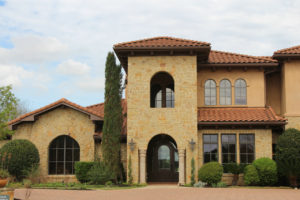 Stone is Easy to Maintain
Stone will last for years with proper maintenance and care. While some natural patina coloring can develop on exterior building stone, this is easy to remove with simple water and brush cleaning if desired. While you may elect to seal your interior stone, many exterior applications do not require sealants.
Our Stone is Quarried and Manufactured Responsibly
The quarry business has changed with advancements in technology. Innovations in extraction and fabrication methods have led to increased efficiency and lower costs for stone products. There are many more stone products being produced in quarries at an affordable price point. Stone is a more viable option for your home than ever. From water treatment and recycling programs to more energy efficient automated fabrication processes, the stone industry gets greener every year. The Natural Stone Institute curates a massive library of informational articles on the benefits of using natural stone and the relatively low environmental impacts of stone quarrying compared to other building materials like timber.
Please check out our Espinoza Stone website for more information about the myriad of stone products we produce at our 5,000 acres of Texas quarry operations.